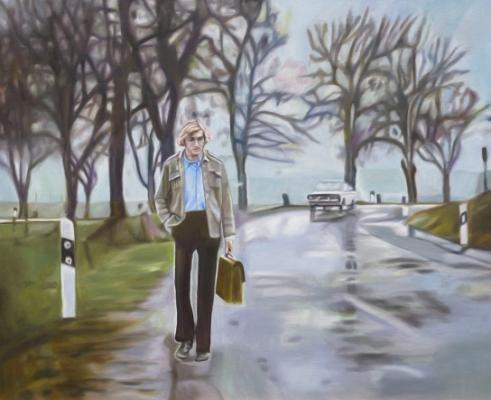 New Artists
Please welcome these new artists:


See http://DigitalConsciousness.com/new/ anytime for new artists and artists with new art.
Exhibiting your Artwork
Registered Artists can use the Edit link at the bottom of their Artist Page to edit their display.
It is inconspicuous in the background under the main table. Payment for Gallery Service is voluntary for 2011.
If you are a Registered Artist who has not yet exhibited in our on-line galleries, just email us.
We will gladly set it up for you whether or not you donate.
If you have Gallery Service that expires, and want to reactivate, let us know and we will do it.
The galleries contain no ads and are among the most prominent pages on Digital Consciousness.
News from the Artists
Thom Millsap is exhibiting his work in Sarasota, Naples, Marco Island and West Palm Beach Florida this spring.
http://www.millsapfineart.web.officelive.com
Gilbert Abric, DanCiva, Nese Ikbal Sen, Kurt Van Wagner, Lise Boucher, Donna C. Willis, Derek McCrea and Kevin Barr have added new artwork to their galleries.
http://DigitalConsciousness.com/gallerylist.phtml
2011 Featured Artist
Nominations for the 2011 Featured Artist remain open.
http://renownedart.com/digitalcolor/nomform.php
The artist awarded this honor will be announced in the next newsletter.
New in the Directory
http://digitalconsciousness.net/directory/
Global Gatherings and Art Events
Gatherings can be the most artistic endeavors imaginable. Probably, even beyond one's imagination. Unless, of course, one is there to witness and participate.
Digital Consciousness has noted the most meaningful gatherings in the world. You can sort them by name or time.
http://DigitalConsciousness.com/media/
This year, consider attending these wonderful monthly Southern California Art Walks: the Laguna Beach, Santa Barbara and San Pedro Art Walks (all 1st Thursdays),
the Downtown Los Angeles Artwalk (2nd Thursdays), the Highland Park Art Walk (2nd Saturdays) and the Venice Art Crawl (3rd Thursdays).
For details and many more listings, follow the links at: http://nanday.com/art